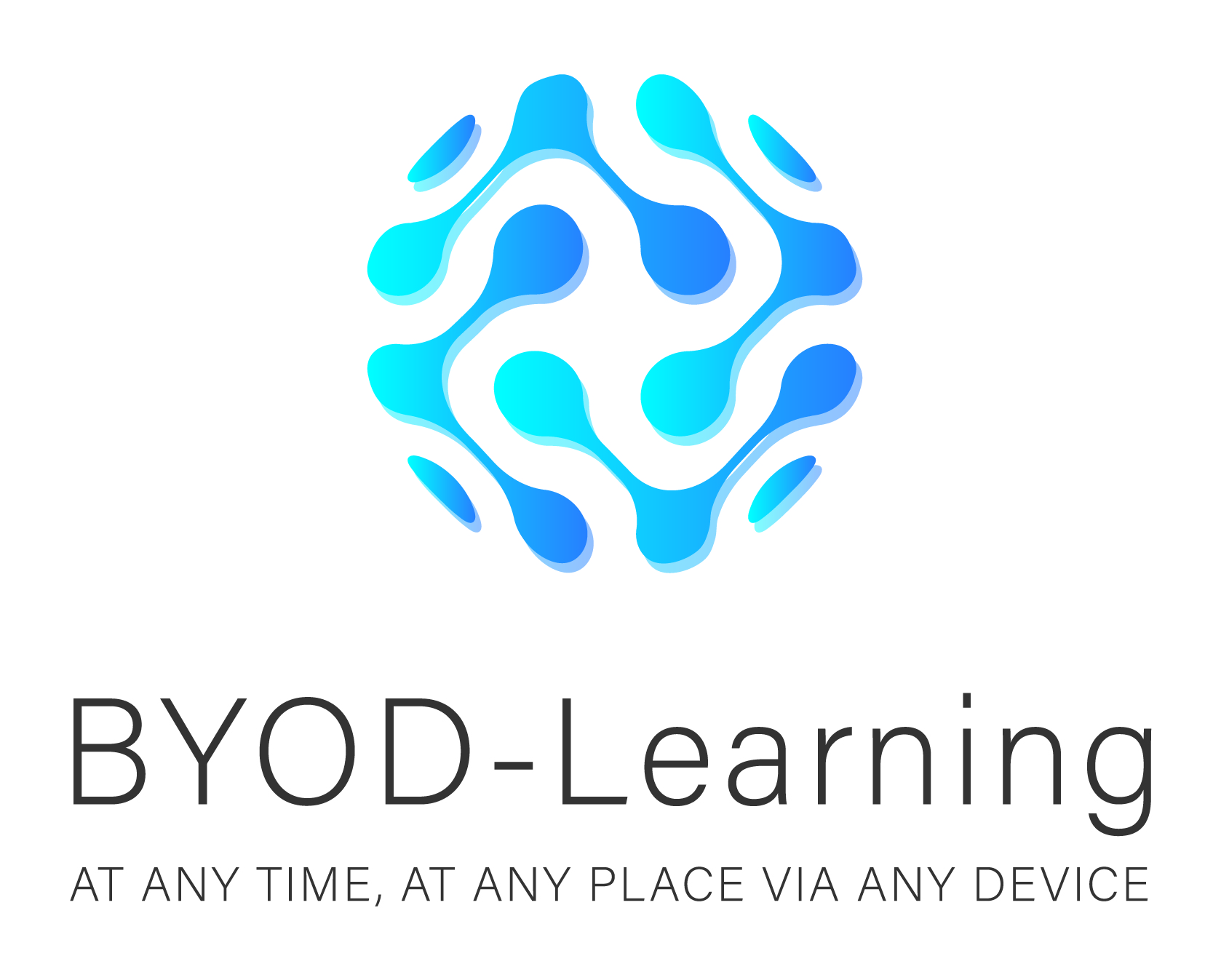 ABOUT THE PROJECT
Reference Number: 2021-1-PL01-KA220-SCH-000034458
Project title: BYOD-Learning: Learning at Any Time, at Any Place via any Device
The "BYOD: Learning at Any Time, at Any Place via any Device" European project is approved and co-funded by the European Commission under the Erasmus+ KA2 programme, with an implementation period of two years. This project will introduce a new and innovative approach for the teachers and students in Math education to follow and use as additional teaching material. The idea behind the project is to provide an alternative flip- classroom learning environment through video lessons covering the curriculum in support of two-fold solutions: (1) digital learning solution and (2) support to mix ability classes outside the classroom. The BYOD project will focus to students learning mathematics in secondary education, especially 7 graders.
The digital learning will occur through developing videos with Math contents, based on the specific curricula in the partnership countries. The innovative aspect of the project is the fact that each content will be designed in three different time duration frames, for the different types of achievers. 15- minute videos for the overachievers in Math, 30 minute for the average students, and 45 minutes for the underachievers.
The project will produce a prototype methodology and specifications for the design of the video lessons including but not limited to (PPP, animations, application of software, videos, instruments used, external links, comics, infographics, etc) and making it appealing to student .
The project's main result is the European Platform of Video Lessons hosting videos accessible by teachers and students at any time and any place and through any device applying an approach of BYOD (Bring Your Own Device).
General Aims: Didactic concepts, teaching and learning material as well as corresponding assessment methods for mathematics education will be developed, tested, evaluated and disseminated on the European level. BYOD- Learning project uses the power of initial and in‐service teacher education to put innovative pedagogical and didactical approaches into practice.
The aim of the project refers to two target groups, teachers and students. (1) supporting teachers and teaching professionals by providing digital resources that will help them in their everyday work (2) support students with mix ability knowledge by developing their key competences and provides inclusion in the learning process.
Results
Result 1: European Platform of Video Lessons hosting videos accessible by teachers, students at any time and any place and through any device applying an approach of BYOD (Bring Your Own Device)
Result 2: Methodology and specifications for the design of the video lessons and set of digital tools and guidance on the digitalisation of the educational content to facilitate the learning process
Result 3: Training course for supporting teachers and educators to digital transformation through development of  digital readiness, resilience and capacity in mathematical education
Implementation period: 01/01/2022 – 31/12/2023 (24 months)